BrownstoneLiteraryWorks.com
With a stroke of a pen...
Upcoming Novels
VISIT OUR BLOG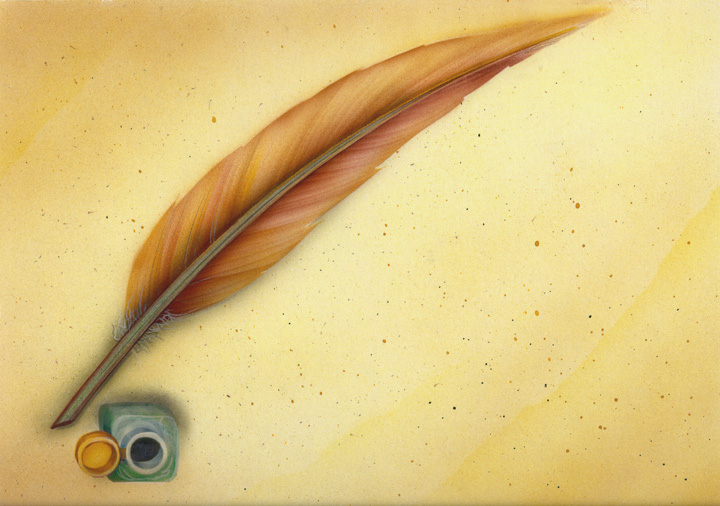 THE DEAD LINE…
BY T.A. POWELL

I thought I'd break the ice and open with a joke. "Hey..." I chuckled. "What's black and white and red all over?" He turned and looked at me. Eyes clouded with cataracts, gray whiskers in varying lengths crawled across the craters of his face and undulated with even malice as he grinned and answered, "All of them."
Even before I'd gotten there I could hear the echo of shuffling feet, the endless dripping of the sink. See the peeling paint, feel the yellowed photos on the wall curl in the oppressive heat. Urine drooled from the lip of the toilet like tobacco laden saliva. And the stench. Don't even make me go there. Whoever said they wanted to be a fly on the wall in that cell was insane. Not even a fly could stomach what I have seen, heard what I have heard. And even though they promised me immunity- it would never be enough. His words just kept buzzing around in my head until one by one they dropped to the floor dead. Just like his victims.

Body after body.
One after another.
All in a line.
The Dead Line… 
CONFESSIONS OF A DIXIE MAFIA ASSASIN
Copyright 2010
 T.A. Powell 
www.brownstoneliteraryworks.com
Carved In Stone



by T.A. Powell

Carved in Stone is subliminally about a middle aged author who exploits the life and personality of a befriended alcoholic in order to write a titillating novel of forbidden love she is certain will escalate her out of literary mediocrity. The catch is she has no idea the retired academic has cleverly outfoxed her and manipulated her into writing it! Desperate to get her name into print before dying of cancer, the cunning Professor Dr. E. Wendtship is willing to trade absolutely everything including her best friend's soul to get a best seller.

But true to its title, the final chapter isn't over until it is carved in stone. Find out who ends up on New York's best seller list in the surprise ending of T.A. Powell's fifth novel... Carved In Stone!
Copyright 2009
---
Message Will Be Saved...
By T.A. Powell
Dr. Milner is on the verge of leaving her husband for another man. The day she has agreed to make her decision, she is killed in a car accident in the middle of an intersection that could take her to one of two destinations. Turning right would take her to the airport to leave. Turning left would take her to the highway that leads back home. In the midst of the crash, her cell phone rings...
Weeks later, the psychologist husband seeks therapy for himself and decides to follow his own advice; creating a new life by breaking or creating a new habit every twenty one days while navigating his grief. After his daughter has returned to college and his family has cleared the remainder of the house of his wife's things, he musters the courage to pack up her home office alone. Going through her private papers, he discovers things about his wife he never knew. Finding her purse and other articles from the scene of the accident, he is blindsided as he listens to an unanswered message left on her phone. When he plays the messages already saved, he hears the last communication he left her. Distraught over the disparity between the desperate words of love left by another man and the generic message he sent her off into eternity with, he saves the message for twenty one days and tries to leave a better one in return than the one she deserves.
Copyright 2009


---
The Tethered of Fenwick Street
By TA Powell
After solving the mystery of the Danburg diary, historical preservationist Caroline Horton is contacted by the Augusta State University to assist in the renovations of its new administration offices. Among its many historical attributes, the antebellum home was once used as a Confederate arsenal and is said to be haunted by the ghost of one of its former inhabitants. According to local legend, 21-year-old Emily Galt met a young, handsome soldier at the arsenal. The two fell in love and decided to get married. Her fiancé soon went off to join the Confederate troops, but only after much heated debate between the two. When news arrived of her fiancé's death, Emily used her engagement ring to etch "Emily Galt, 1861" on a second-story window at the Bellevue home. Distraught over eternal separation, Emily threw herself out the same window and died on the ground below.
In 1828, Dr. Milton Antony, along with three other physicians, founded an academy of medicine to prepare students for further medical studies, and soon expanded to become the Medical College of Georgia. By 1852 when its popularity reached its zenith, a slave by the name of Grandison Harris was purchased for $750.00 as additional help. Grandison being neither slight of physique, nor weak of mind was soon taught to read and write. By day he did menial tasks about the grounds and read the local obituary columns. By night, he robbed graves for the cadavers the institute required for study. All worked well until one night when an unruly medical student decided to pull a prank on the inebriated resurrectionist that ended with unforeseen results. While searching through documents, Caroline finds too many discrepancies to explain a ring found in the college's basement whose insignia matches that found on the broken wax seal of a letter to Emily Galt, delivered by Grandison on the day of her death.
In 1989, when the Old Medical College of Georgia building (circa 1834) was being renovated, workers found 154 bodies underneath the building. Organs and bones were found in vats and jars of foul-smelling liquid, giving credence to a tale that had been circulating among Augustans and MCG students for years-the legend of "Resurrection Man." Amongst some of the trinkets found buried along with them was a ring. Discover the haunting ties that bind them all through life and death in this captivating thriller, The Tethered of Fenwick Street.
Copyright 2009

---
The Blind Pigs of Thibodaux...



And the ghosts that haunt them still.
By T.A. Powell




There is nothing as comforting as the sound of a Louisiana rain as it gently strokes the rusted edge of an old tin roof making it groan like a five dollar whore. Anyone who has ever lived in the south knows the blessings of an afternoon sweat from the sky. The kind of rain that lolls its way as an insolent child from farm to farm, slapping lazy wind mills that stands in its way. In the open fields of Thibodaux, windmills and trees alike bow and bend in submission to its unruly tantrums.



For folks there...energy is not a commodity but an oddity and murders and rapes, things that only happens in the Big Easy. Yes sir; there is nothing as comforting as an afternoon rain...Unless of course, you add; a cigarette, a Vermouth and Coke and the smooth progression of those melancholy chords of early Rhythm and Blues and an air tight alibi!



Copyright 2009







---
Dem Bones, Dem Bones
Er Got, Dem Bones!
By TA Powell
FORWARD:
Life was a bitch...
Waiting at the living room window for her cheating husband to come home! Death was the mistress... keeping him from getting there!
Kundra saw. Kundra knew.
Kundra was a darkened soul who cheated and cheated big.
A darkened soul is a thing to fear...
A white angel is a thing to love...
A muse is a creative spark to ponder...
An eternity was what they would all suffer ...
Enjoy the haunting sequel in the Blind Pig trilogy.


Copyright 2009



---
Kiss of the Yellow Bird
By Terry Powell
Kiss of the Yellow Bird.
In an effort to escape Tess's new found fame, she becomes increasingly steeped in the research for her final book about a particular Vodoun conjuring spell! Bought with the only thing left of any value to her... her soul, she is told that it will only work if she believes in it the same way her husband once believed in her. Desperate for the black magick to work, she is willing to do whatever it takes to insure its success and does! Find out what the final cost of bringing her children back to life entails in the thrilling conclusion to the Blind Pigs series in the third and final book...
Copyright 2009





---



The Reluctant War Bride
By TA Powell





She was born in Brooklyn, New York August 3, 1924. She played games with Theodore Roosevelt's grandson John on the Governor's lawn. Translated Spanish for a woman beside the swimming pool of the Condado Beach Hotel and in return was taught the Australian crawl by Gertrude Ederle who swam the English Channel in 1926. She lived on a hillside plantation in Puerto Rico four houses down from Pablo Casals and her father was instrumental in the meeting of the famous cellist and his youthful bride Marta. She was Jewish, an only child, a wife, a mother, an artist...In her younger years she was a dead ringer for Rosemary Clooney, she could dance the Merengue like nobody's business and now she was sitting one row in front of me.



Tears eroding the foundation of her make up as she huddled behind a mound of red clay over a folded flag being held at arm's length by a uniformed soldier with white kid gloves, kind eyes and a stern face. She was the most fascinating woman I had ever met and she had been right underneath my nose for thirty one years and I had never known it before today.
Meet my mother in law...
The matron...
The widow...

The Reluctant War Bride.

Copyright 2009

VISIT OUR NEW BLOG http://www.brownstonelit.wordpress.com
---
---

__________________________________________